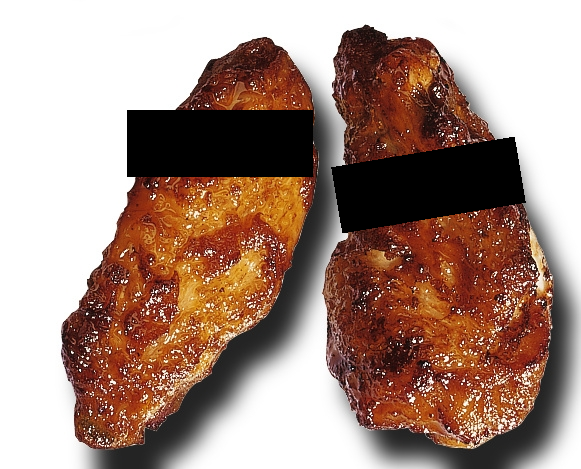 As I was traveling during the recent holidays, I went to a local Panera Bread to have a warm cup of tea, a few sourdough rolls, and to use their free wireless Internet (WiFi) to catch up on things happening. (By the way, their bread is always fresh, their wireless is easy to use, and their tea is delightful! Patronize them!)

I have a "folder of bookmarks" that I can open all at once into separate tabs within Firefox, and soon the dozen or so sites I regularly read were being loaded into my browser.

Well, almost.

Imagine my surprise when THIS VERY SITE did not appear. Instead, I got a message that my site was blocked. I couldn't imagine why this was, but I followed their "if you think this site has been blocked in error..." link, and found that the site was listed as "Pornographic." I filled in their feedback form and asked the people who ran the watch-dog site (with admittedly with a less than flattering comment) to re-rate the site. They must get scores of such requests, and I was a bit disappointed to find that it could take a few days or longer to get a site re-rated.


Note: Although Panera Bread apparently runs requests for web sites through an Internet filter, I do not mean any ill to that company for doing so. In our litigious society, it is possible for a place to be sued or forced out of business simply for "making available" illegal content. So, it's understandable that they would do something like this. It's their Internet they are providing; they can filter it any way they want!
My request to the watch-dog company with the Internet filter was sent out around noon on December 27. On December 29, I received an email stating that my site was being reclassified as "Web Communications," which is what I guess a blog is, rather than my suggested "Restaurants and Dining" listing—there wasn't a listing for "Food and Thoughts." That was actually pretty quick turn-around, and I'm happy this was settled.
But I got to thinking. In what universe could this site be labeled pornographic? I have no pictures of nudes (other than a penguin who wasn't wearing any pants to explain my holiday absense!), and I really don't talk much about "pornographic topics."
Well, I think I may have figured it out. My recent article on chicken wings mentioned a restaurant chain that has decent wings. The name of the chain is an intentional play on a slang term for a woman's anatomy.
Now, I've seen this restaurant chain bill itself as a "family restaurant," although I wouldn't go as far as making that description myself. However, mentioning the name of the chain five times managed to trigger some software into making a decision that my blog is a den of depravity.
Alternatively, perhaps somebody may have decided that this particular chain doesn't need "free advertising" from a person like me and reported me to the guardians of our morals on the Internet! If I managed to offend somebody, then I'm sorry. However, since that person, should he or she really exist, would probably never connect to my site again, I think my apology will be falling on deaf ears.
Of course, the use of the "porn" and "pornography" terms in this particular article may cause the entire situation to repeat.
Sometimes, you can't win.