Last Saturday, the City of Nashua held its first Beer Fest from 4pm to 8pm. The venue was Holman Stadium, the former home of the Nashua Pride and the short-lived Nashua Defenders. There was a tent erected around the pitcher's mound, and vendors included InBev, Red Hook, Long Trail, Boston Beer Company, and Smuttynose. Each attendee was given ten tickets, each good for a single 3-oz. sample. There was an opportunity for each attendee to purchase an additional strip of six tickets for $5.

InBev was an eye-opener at the Fest. This is the company that purchase Anheuser Busch, and while they had their standard Bud, Bud Light, and Bud Light Lime, they also had Boddington's, Bass, Stella Artois, and Hoegaarden as well.

Red Hook was very well represented, and they augmented their own beers with those of their partners Widmer (which had a wonderful Drifer Pale Ale), and Kona Brewing.

While I'm not a fan of Sam Adams, the Boston Beer Company had their own tables that offered some of their beers (my favorite was Lattitude 48 IPA). They also had a "Beer A" and "Beer B" vote, which contained two nice beers. My favorite in the vote was something they called a Belgian IPA.

Green Mountain Beverage was at the Beer Fest with their hard ciders, which Sandra enjoyed. Sandra tried them all, and her favorite was a "dark and dry" cider, although she had good things to say about all of the ciders (another favorite was a Granny Smith cider).

A brewery I never heard about, Brewdog Brewery was there with interesting signage, although the beer they were featuring, Dogma, advertised enough foreign ingredients to turn be a bit off. The next day, however, I saw a bottle of one of their IPA's that I purchased and found to be quite decent. I believe Brewdog is an Scottish brewery, and it appears to have a very interesting marketing concept of wanting to create the world's strongest beers.

Tuckerman's Brewery had a couple of their beers available, as did Smuttynose and Woodstock Inn and Brewery. Long Trail was also there; I had their Pale Ale, and Sandra loves their Blackberry Wheat.

My biggest disappointment of the evening was the failure of Harpoon Brewery to show up, although the flyers indicated they would be there.

For a Beer Fest, I found Nashua's to be different than most--it had a children's play area, and even a singer that played kids' songs in between sets of the local rock and roll bands that played. This may be an interesting idea that might catch on. After all, there are a bunch of beer drinkers with small children that may not be able to addend such "adult oriented" festivals because there's usually nothing for kids to do, and I cannot think of anything more boring to kids than an event focused solely on adults.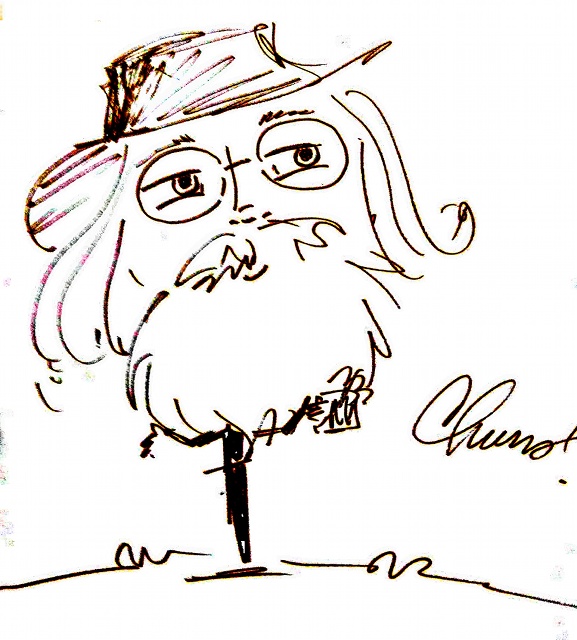 I got my caricature drawn (for free!) at the event. The lady that drew it told me that this was her first time ever drawing a person with a full beard. I liked the picture so much that I'm at least temporarily using a modified version of it as my Twitter avatar, but I've been trying a bunch of them over the last few weeks...

All in all, I found the Nashua Beer Fest to be very entertaining. The rock bands were pretty good, the brews were very nice, the atmosphere was very relaxed, and the venue was large enough to be very roomy without being too large to get lost. If the City of Nashua delivers on their promise to have this as an annual event, I can see this becoming quite popular, as New England is the home to many, many fine breweries.

Bon Appetit!